Fleet graphics is an effective branding strategy that helps businesses promote their services and products. Yet, fleet graphics must reflect consumer needs, meaning they must be up to date. So, knowing when to rebrand with new fleet graphics is essential for successful marketing.
We at Craftsmen Industries can help your company get long-lasting exposure for a one-time expense through our Fleet Graphics service.
Let's see if it's time for a makeover of your fleet graphics!
When to Rebrand With New Fleet Graphics
Fleet Graphics are essentially moving billboards that advertise companies' and businesses' services and products wherever the vehicles drive through.
As a 3M™ Certified Graphics installation company, we can help by redesigning your fleet's vehicle wraps to showcase your business's visual identity.
The reasons for rebranding with new fleet graphics are the following:
New branding strategy
Visual identity transformation
New product or service
Setting your company apart
Evolving company culture
Changing marketing strategy
Refreshing vehicle wraps
When to Consider Implementing New Fleet Graphics as Part of a Rebranding Effort
Fleet graphics are excellent brand identifiers that shape public perception of a business or a company. Due to fleet graphics representing your company's visual identity, including logo, colors, photography, etc., it must be an accurate depiction.
When a business evolves or changes, it is time for rebranding with new fleet graphics. Rebranding is a process of renovating how the public sees your business or company.
Rebranding can include a new logo, new products or services, or it can be a complete brand makeover.
New branding strategy
If you are adopting a new branding strategy, including redesigning your logo and changing colors, updating your vehicle wraps to reflect the brand's new look is good.
Refrain from letting your fleet graphics be an afterthought, a mistake often made by companies undergoing rebranding.
First impressions matter; you want the public to associate your company with the new logo. According to research by ARD Ventures, fleet graphics generate from 30,000 to 70,000 impressions daily.
You want the potential customer pool to associate your business with its new look.
Visual identity transformation
When your business undergoes a complete transformation, your fleet wraps should reflect the new visual identity. For example, if you are changing your brand name, having your old one on your vehicle wraps makes for ineffective marketing.
Through rebranding your fleet graphics, you get a new logo, name, and message to match the brand's new visual identity. Rebranding with new fleet graphics helps the public understand your brand and services more.
Fleet graphics only featured a company's logo and contact information in the past. However, that is simply not enough in today's market. The market for every industry today is highly competitive, meaning the audience needs to be prompt into action.
New product or service
Putting them front and center is crucial when businesses offer new products or services. Better visibility helps with sales and catching public attention. Without visibility, a business or company cannot sell what they offer.
By having your new products or services listed on your fleet graphics, they will attract more attention, and thus, they will sell better.
Rebranding fleet graphics may be one of the most cost-effective ways to promote business. Despite that, many companies neglect to update them.
So, even if businesses update social media and TV advertisements, they miss out on a large part of marketing by not rebranding vehicle wraps.
Setting your company apart
All across different industries, branding is about attracting more attention to your brand than your competitors. When your business starts looking like every other brand in the industry, it is time for rebranding.
Your fleet graphics should articulate to the public what differentiates your brand from others. The differentiators tell the audience why your products or services are superior to your competitors.
By identifying and marketing your competitive advantage on your vehicle wraps, you increase the chances of attracting the customers other companies are vying for.
Attention-grabbing and colorful fleet graphics are a great way to generate marketing buzz.
Evolving company culture
Not one successful business stays static for long. Success means evolving and changing with the times. If your business has undergone significant evolution in its company culture, it is wise to consider rebranding with new fleet graphics.
Your vehicle wraps should match your brand's vision and what it stands for. It is crucial to avoid causing confusion for the public. Confusing messages can lead to mistrust among potential customers.
For example, if your brand has outgrown and changed its original intent, it is time for rebranding. This includes redesigning fleet graphics to reflect the evolving company culture.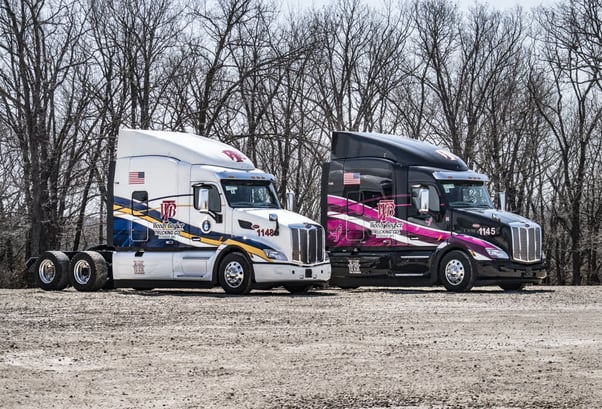 Changing marketing strategy
When a company or a business is changing its marketing strategy is another sign that it is time to rebrand with new fleet graphics. Outside perception should match the new marketing strategy to succeed.
For example, if your company initially served one target audience but now has expanded to serve a broader audience, the marketing strategy must change. A new marketing strategy aims to address the changes in your company and how to attract a new pool of customers.
As part of the new marketing strategy, vehicle wraps can be a helpful and effective marketing tool. Through a rebrand with new fleet graphics, a company can advertise its new products or service to attract new customers.
Refreshing vehicle wraps
If your fleet graphics are in good shape, you will represent your company in the best light. If your fleet had its vehicle wraps for five or more years, it likely started to showcase some damage.
For example, the sun will inevitably cause the pictures, logos, and slogans to fade. Other damage may include torn parts or dirt on the wraps. When you notice that your company's fleet wraps are damaged, investing in new fleet graphics is smart.
Fleet graphics represent your brand when your vehicles are on the road. So, you want to avoid potential new customers associating damaged vehicle wraps with your company.
Not changing damaged fleet wraps can potentially put a negative view of your professional image.
Why Rebrand With New Fleet Graphics?
When rebranding, companies cover everything from social media marketing to updating their websites. However, fleet graphics are often last on the list during rebranding efforts or even forgotten altogether.
You want to avoid making the mistake of not updating your fleet graphics. Fleet graphics are an excellent way to attract new customers, redirect them to your new website, and provide contact information.
With outdated vehicle wraps, your target audience may be unable to contact you or find your new website. This is especially when you change the logo or name of your company as part of the rebranding efforts.
Advantages of New Fleet Graphics
Rebranding with new fleet graphics can be incredibly advantageous to companies and businesses. Fleet graphics can raise brand awareness by combining visibility, mobility, and creativity.
Vehicle wraps provide the public with your company's or brand's name, logo, contact information, service area, and location. We provide fleet graphics services for companies across various industries.
Depending on the job, vehicle wraps can be:
Full Wrap - Covering the entire vehicle with a company logo or intricate design.
Partial Wrap - Covering between 25% and 75% of the vehicle.
Spot Graphics - This type of covering is when the coverage area is less than 25%.
The advantages of rebranding with new fleet graphics are the following.
Brand visibility
Visually appealing fleet graphics give companies a positive brand image among their target audience. A company can leave a positive first impression with a colorful and striking fleet design.
Cost-effective
While utilizing TV and radio advertising may be effective, it is usually way more expensive for companies.
Nonetheless, fleet graphics are a cost-effective solution as it only requires companies to make a one-time payment for long-lasting exposure.
Creative marketing
Fleet graphics are a great way to market your company's contact information and available products and services. Yet, you do not have only to put on the necessary information, as this is unlikely to catch anyone's attention.
Instead, fleet graphics can include vibrant colors, slogans, pictures, and messages. Creative fleet graphics are more likely to catch the attention of potential customers and bring them to your company.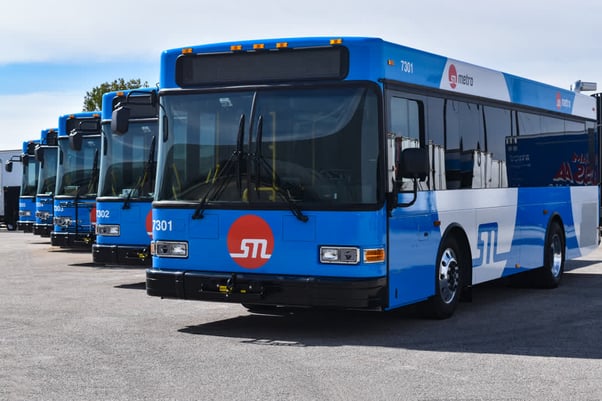 Attract a wider audience
Since fleet graphics are moving billboards, they can reach a wider audience. Regular billboards are static, requiring the audience to come to them.
In comparison, fleet graphics move from city to city, and thus they attract a much wider audience.
Final Thoughts
There, you have the optimal times when to rebrand with new fleet graphics. Fleet graphics are effective marketing tools that can help companies expand their business. They also help businesses reach their target and new audiences.
Utilizing every possible marketing strategy is crucial in today's competitive market. With fleet graphics, your company can advertise new products and services wherever your vehicles travel.