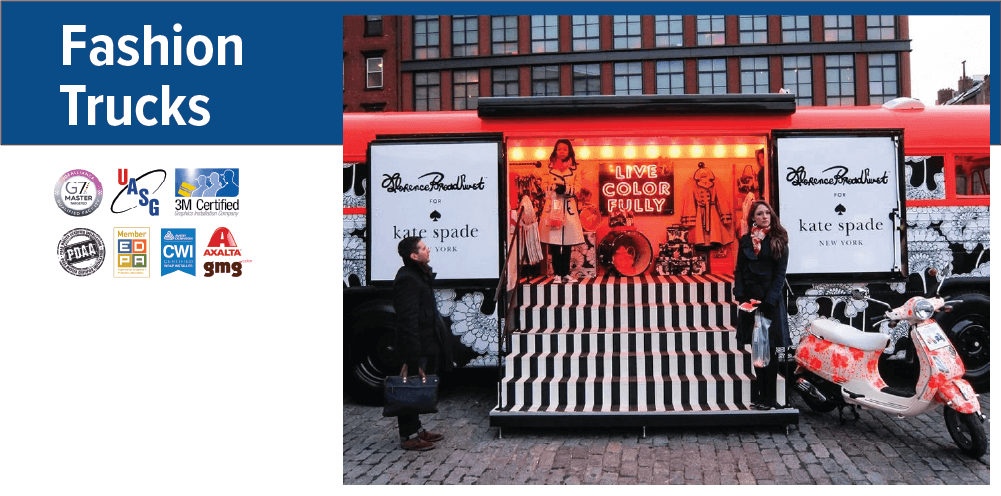 Whether you are a high-end designer brand or a small boutique, you have clothing and accessories that you want to get into the hands of your customers. A custom fashion truck allows your brand to go directly where your customers live, work, and play.
Display your latest fashion, catch attention with bold graphics, and entertain with TVs or sound systems. Interiors can be outfitted with custom shelving, changing rooms, lighting, and much more. Don't miss out on an opportunity to set another trend with the mobilization of your fashion!
Mobile Fashion Trailers
Fashion trucks and trailers aren't limited to trucks only - you can transport your products in sprinter vans all the way to expandable trailers, depending on your needs. Custom is what we do, so you don't have to limit your creativity.
We have a large pool of lease units that are ready now to be customized into your fashion truck for short or long-term tours. Call us today to hear the benefits of leasing and purchasing! We can help you find your best fit.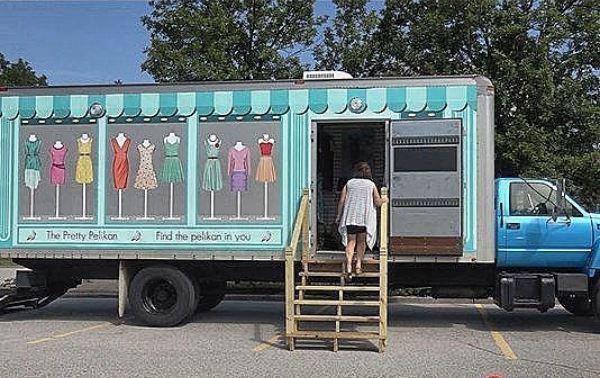 Contact us to find out how Craftsmen
can turn your branding dream into a reality
The Craftsmen Difference:
Design - Engineering - Fabrication
Paint - Graphics - 3D Additive Manufacturing
All Under One Roof!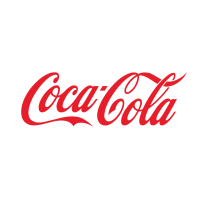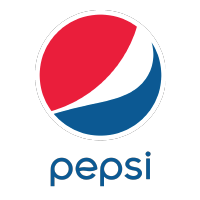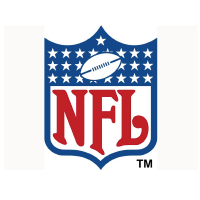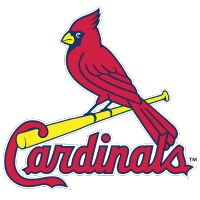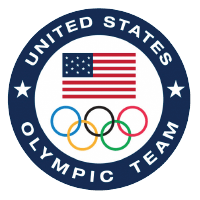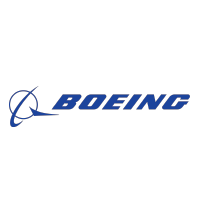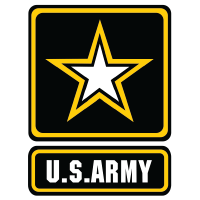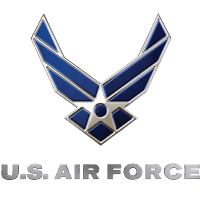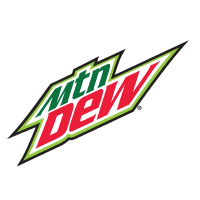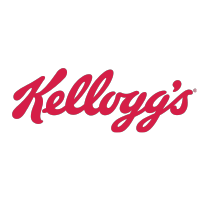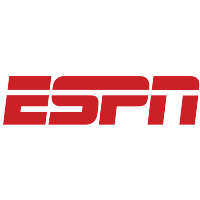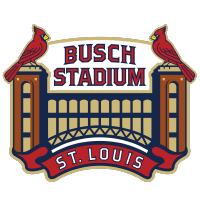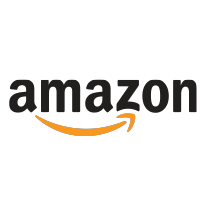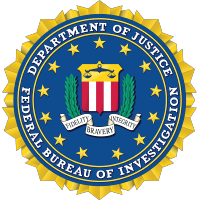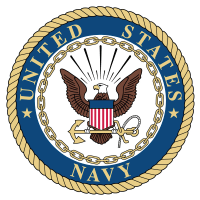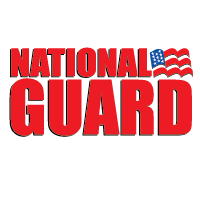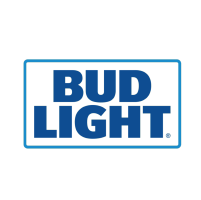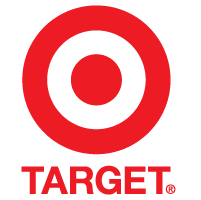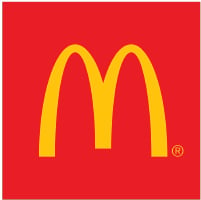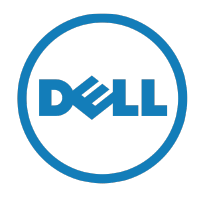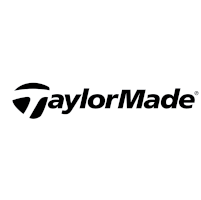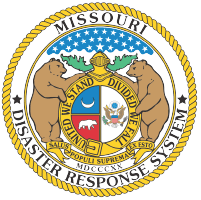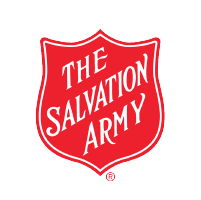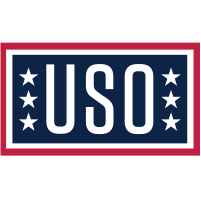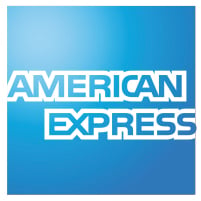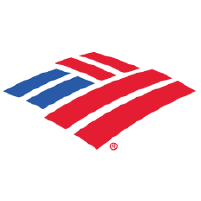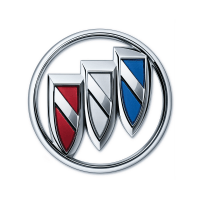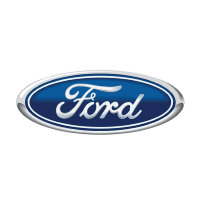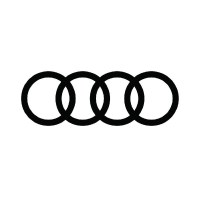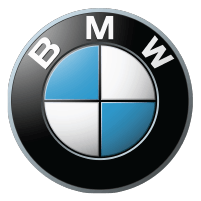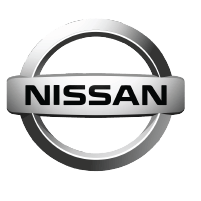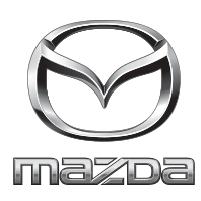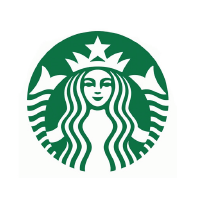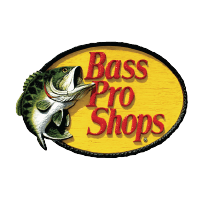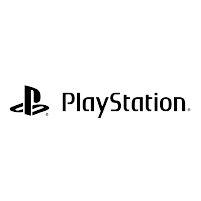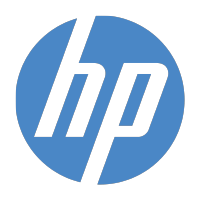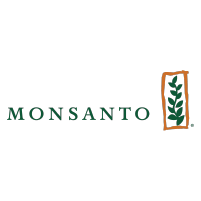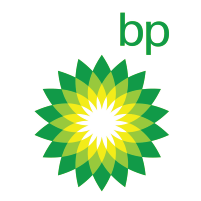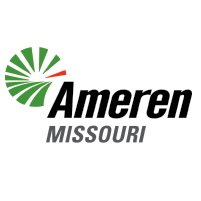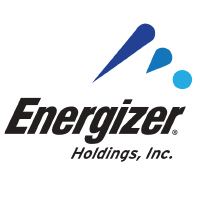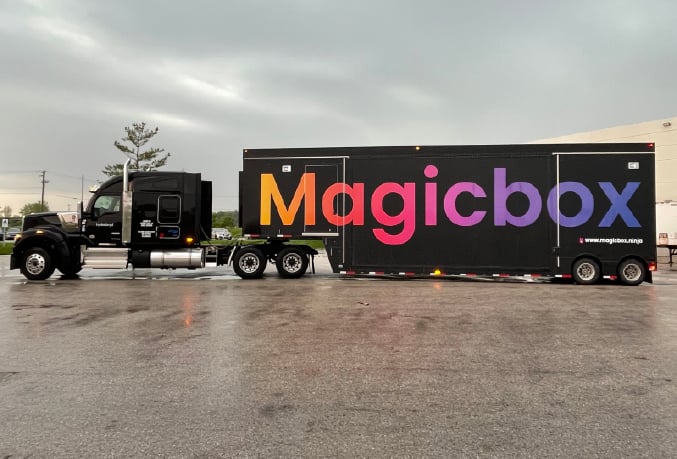 "If you want to build the impossible, Craftsmen has the tools and talent. They are more like a Venture partner than a builder."


Founder & CEO
Magicbox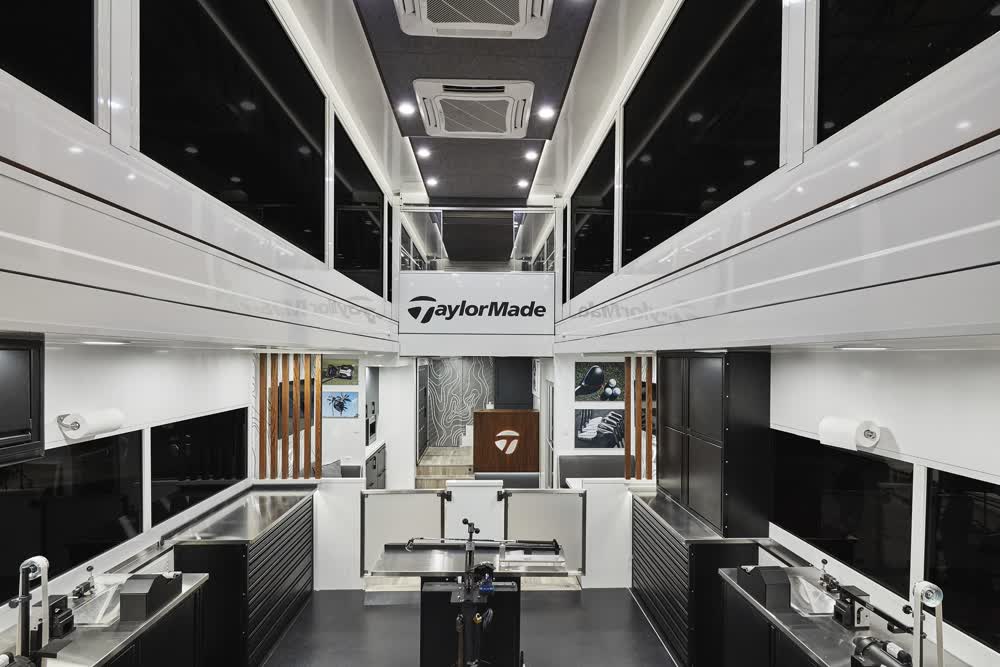 "Craftsmen, hands down, had the best ideas, best drawings. They were as passionate about the project as I was. I don't know why anyone would go anywhere else."
PGA Tour Technician
TaylorMade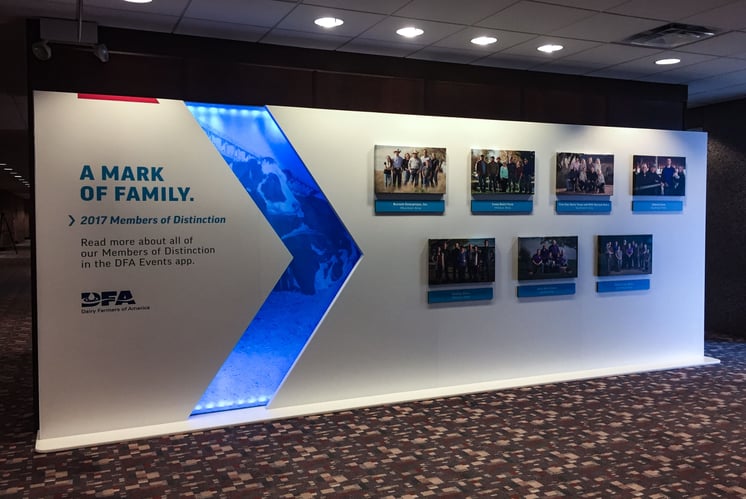 "High caliber work, great crew of talented workers who come up with creative solutions and are easy to work with, overall great partners."
Creative Director
Dairy Farmers of America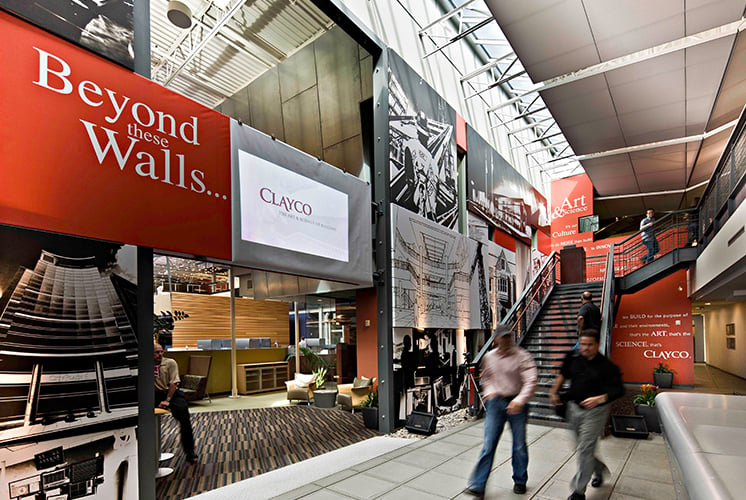 "The team at Craftsmen is top notch and they always get the job done no matter the deadline. I consider them an extension of our team - a true partner!"
Executive Director
Clayco
What Is A Fashion Truck?
A fashion truck is a clothing boutique on wheels. This means you won't be setting up racks of clothing in a brick and mortar store to have customers hop into their automobiles and come to you. Instead, you'll load a truck with your best apparel and drive to where they're at. This adds an intoxicating excitement to what you're selling, because it makes it more like a pop-up event.
Who Can Benefit from Having a Fashion Truck?
If you're a budding entrepreneur with a passion for fashion, you might want to consider starting a fashion truck business. This way, you get to flex your entrepreneurial muscles while being your own boss.
Traditional clothing stores can use a fashion truck to reinvigorate flagging sales. This will also give your long-established boutique a contemporary edge it didn't have before.
Mobile Fashion Trailer Business Plans and Budgets
You might want to create a business plan. This way, it'll be easy to budget for startup and ongoing costs, which will maximize the chances your business will be a runaway success. Your biggest expenses will be the truck itself, the interior furnishings, and of course, your inventory.
But you'll also need to budget for parking fees, mechanical repairs that'll inevitably be required, business licensing and fees, and supplies.
Your business plan will also list all the steps you're going to take to set up your business.
Legal Restrictions
You'll also need to find out what permits and licenses you're going to need. These kinds of legal restrictions vary widely depending on which municipality you're operating in. Some municipalities have no legislation regulating the operation of merchandising trucks. In contrast, others have laws that are quite restrictive.
One resource to check out is the American Mobile Retail Association. This organization offers a lot of support and assistance for fledgling operators of fashion trucks. However, it would be best if you also did your own research by going to city hall and asking what the local laws are. This way, you'll get the most up-to-date information for your area.
This is also an excellent way to network with others and make connections.
Insurance
When getting insurance for your fashion truck business, keep in mind that you're not just purchasing insurance for your vehicle, but for the inventory and furnishings too. You'll also need to be protected if a shopper has an accident while in your truck.
Policies for this range from $1,500 to $4,000 per year.
Finding the Right Community
If this is something you want to do, you're going to have to make sure there's enough of a market to make your fashion truck business a smashing success. You don't have to live in a big metropolitan area as long as you find a way to ensure a steady stream of customers interested in buying your wares.
You'll also have to find a community that's willing to welcome you and your mobile fashion business with open arms. This is much more of a problem than you might think because there are neighborhoods out there with outdated ideas. These are antiquated hamlets that are entirely resistant to ways of doing things that threaten the livelihood of the brick and mortar stores in their localities.
Cultivate relationships with your customers by asking what kinds of things they would love to see in your fashion truck. This way, you'll get them emotionally invested in your business while also finding out what type of clothing will sell.
Marketing Your Business
Make sure you effectively market your business by doing things like having a website and distributing flyers and brochures.
On your website, post a schedule of where your truck will be and when it will be there. This will be indispensable to the success of your business because potential customers must be able to find your truck.
Forging Mutually Beneficial Relationships
Some people are resentful of anything that could threaten the profitability of traditional businesses.
To overcome some of this festering animosity, you might want to think of partnering with local merchants.
Seek out those shopkeepers who'll be wholly receptive to forging mutually beneficial partnerships with you. Your best bets are those businesses with whom you don't directly compete. These could be places like coffee shops, restaurants, and salons.
For example, you might want to do a pop-up event with a local winery. You'll provide the fine apparel for a fashion show, and they'll furnish the Zinfandel and Riesling.
Clothing Isn't the Only Thing You Can Sell
If clothing isn't your thing, there are so many other things you can sell from a truck. These are things like old vinyl records, handmade goods, housewares, or whatever else strikes your fancy.
Just be reasonably sure that there are people who share your passion for whatever it is you're selling. You'll also have to find a reliable source of inventory because if your fashion truck business is a big hit, you're going to need a steady supply of it.
Test the Waters
Before you plunge headlong into the fashion truck business, you might want to dip a toe in the waters and see if there's a hungry market for your wares. One way to do this is by renting a 10' x 10' booth at a trade show or exhibition.
This way, you can see what's hot and what's not.
Fashion Trucks for Sale
If you've got great fashion sense and want to monetize your passion, you might want to consider starting a fashion truck business. This might be the perfect business opportunity for you.
Craftsmen has mobile fashion trucks for sale. So, when you're ready to start your mobile fashion business, give us a call.
We have what you need to start the fashion truck business of your dreams. We'll be with you every step of the way, from initial design layouts to the final outfitting of the interior. So, go to our website and check out a fashion truck for sale.
I guarantee you'll fall in love with one of them!