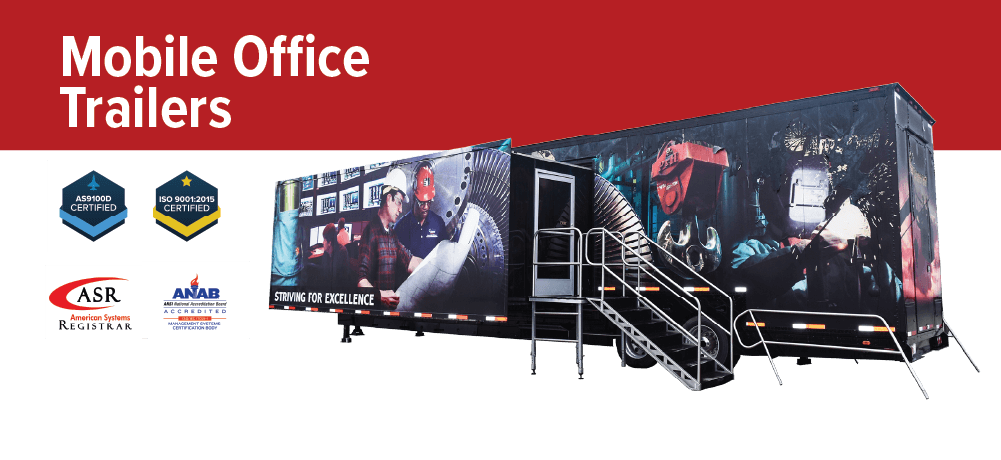 Mobile office trailers are the perfect solution for any company with remote or temporary onsite work locations. Craftsmen Industries is your trusted source for mobile office trailer design and fabrication. Learn more about this unique product below.
Mobile office trailers can be customized to specific business services. Our design, engineering, and fabrication teams work together to create spaces that can accommodate custom cabinetry, workspaces, seating, technology, restrooms, or whatever your company needs!
We also have turnkey assets ready now to be customized to your needs, so we can get your mobile services up and running as quickly as possible! Travel across the nation to various locations or place permanently at a specific work site.
The Craftsmen Difference:
Design - Engineering - Fabrication
Paint - Graphics - 3D Additive Manufacturing
All Under One Roof!
Dedicated to the Highest Quality Standards
We prioritize superior quality management and are certified by ASR with the prestigious AS9100D and ISO 9001:2015 certifications.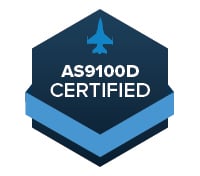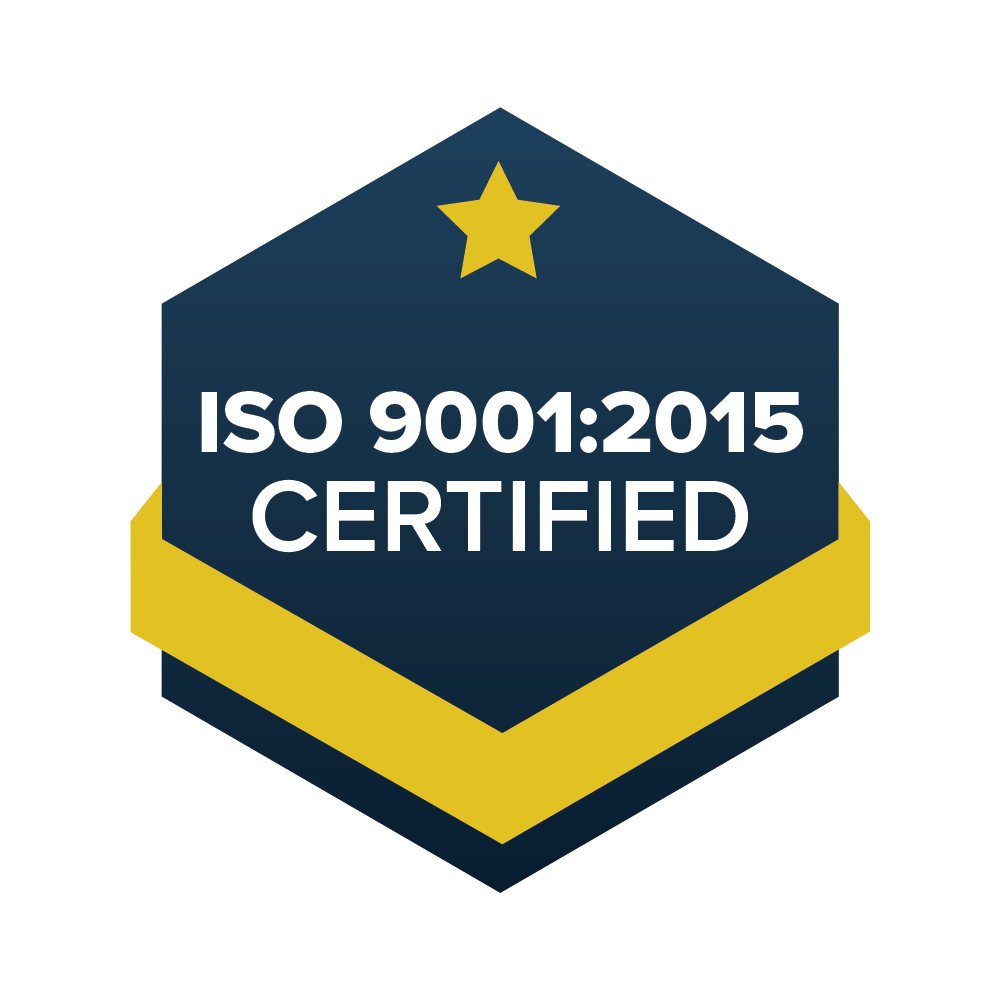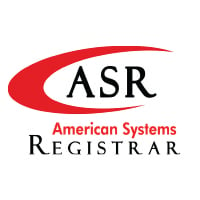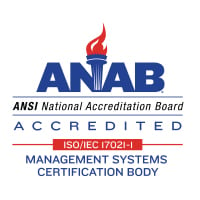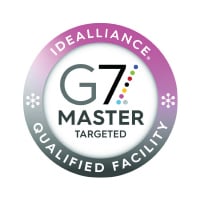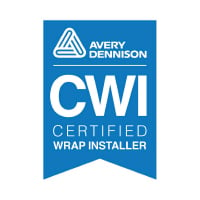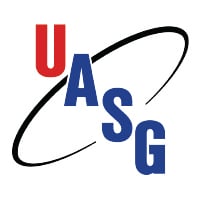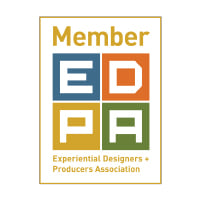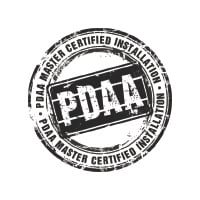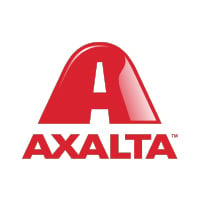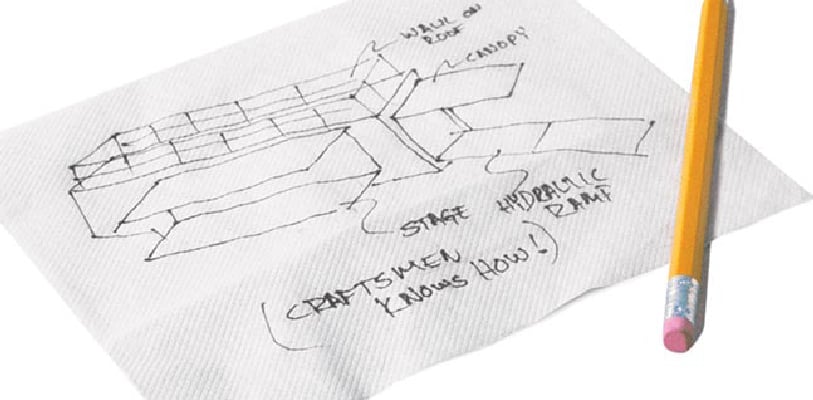 Vision
Tell us about your idea! Describe it, sketch it, or show us your designs.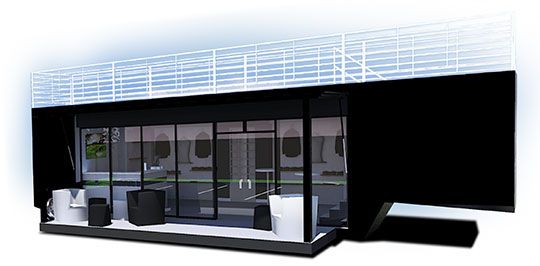 Design
We design your solution down to the last bolt.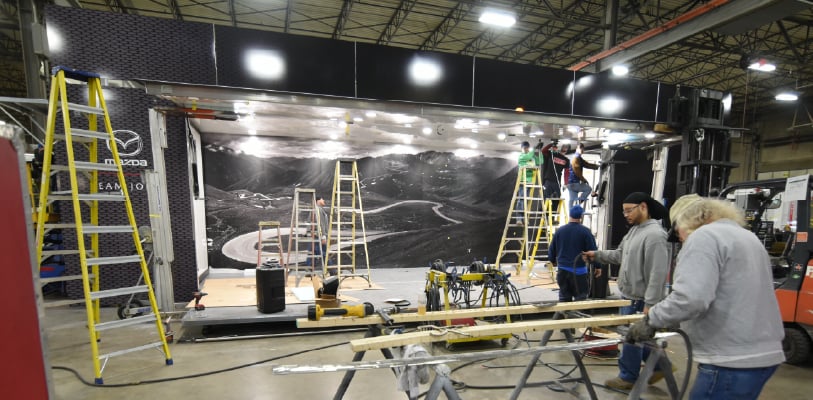 Build
We custom fabricate your build in-house.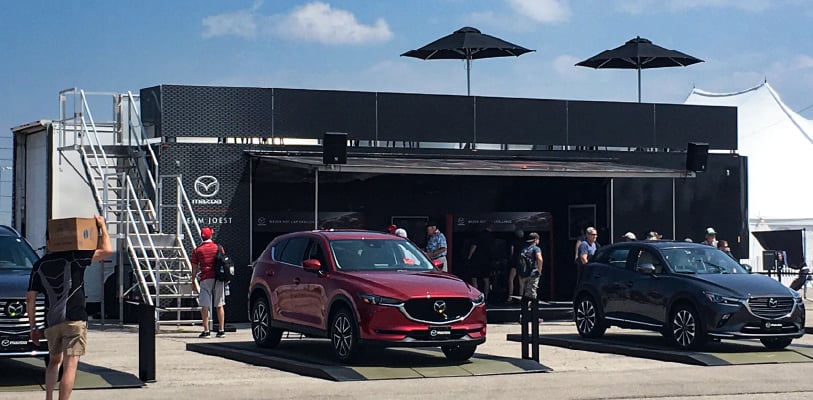 Deliver
We deliver your asset on time as promised.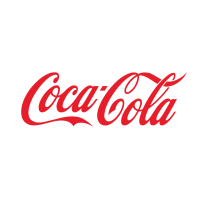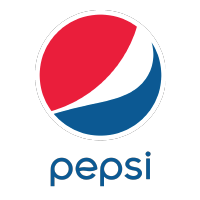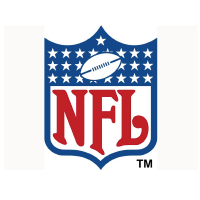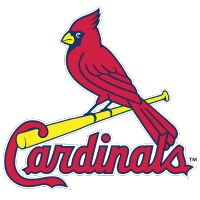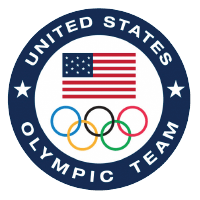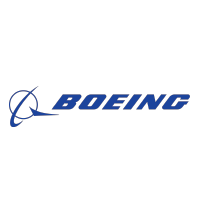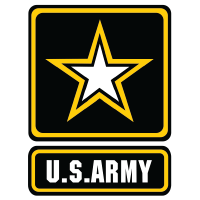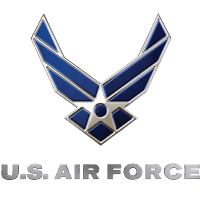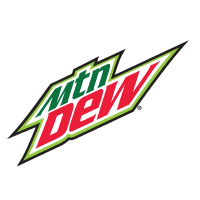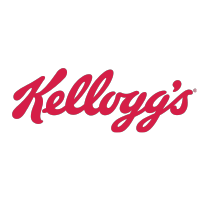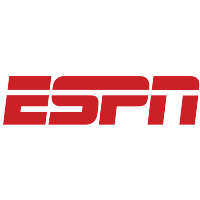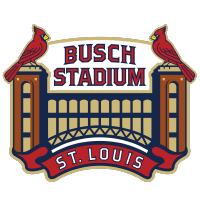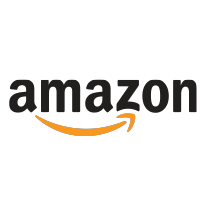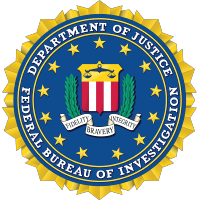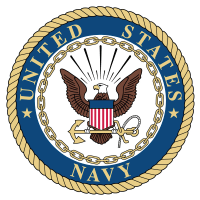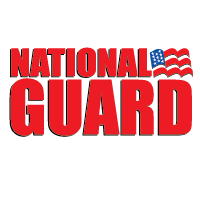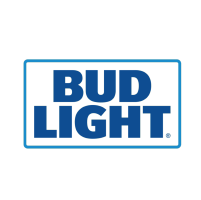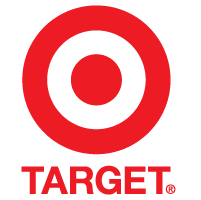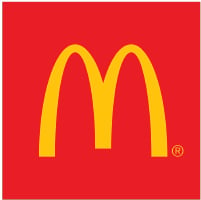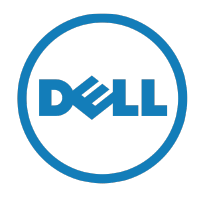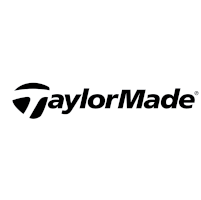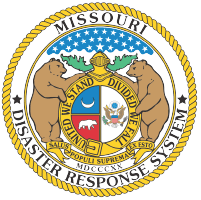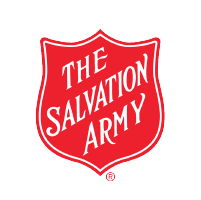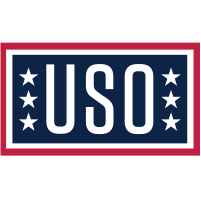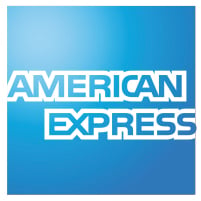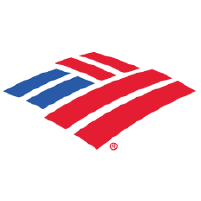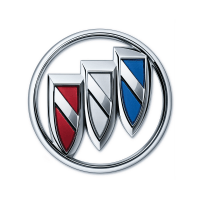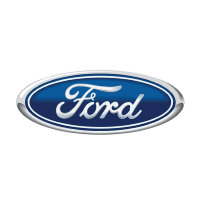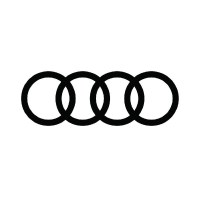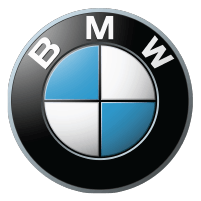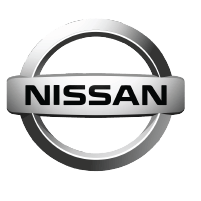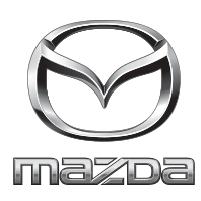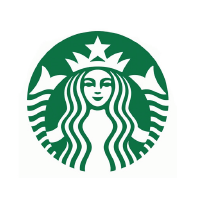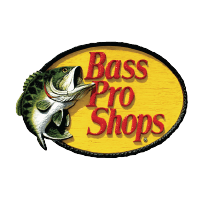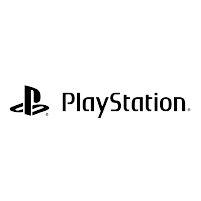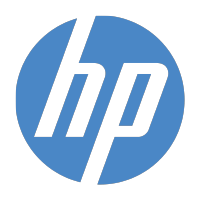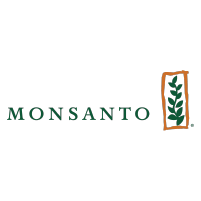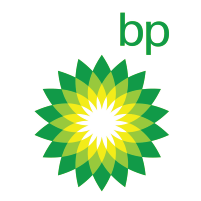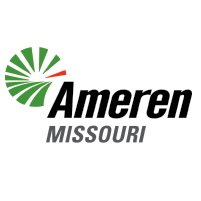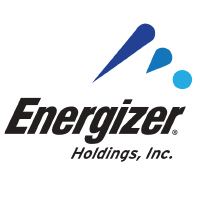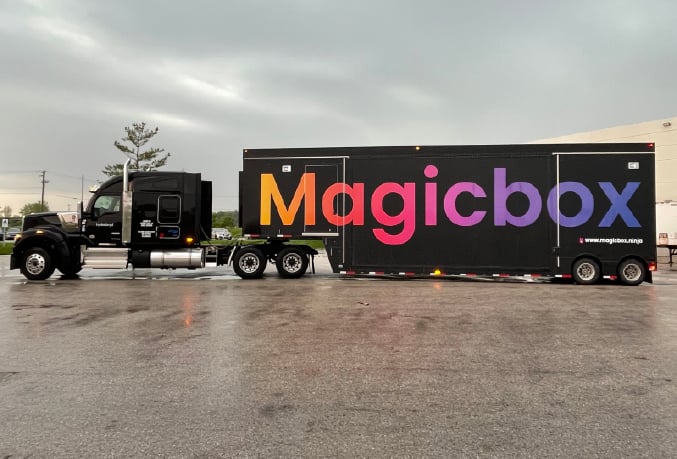 "If you want to build the impossible, Craftsmen has the tools and talent. They are more like a Venture partner than a builder."


Founder & CEO
Magicbox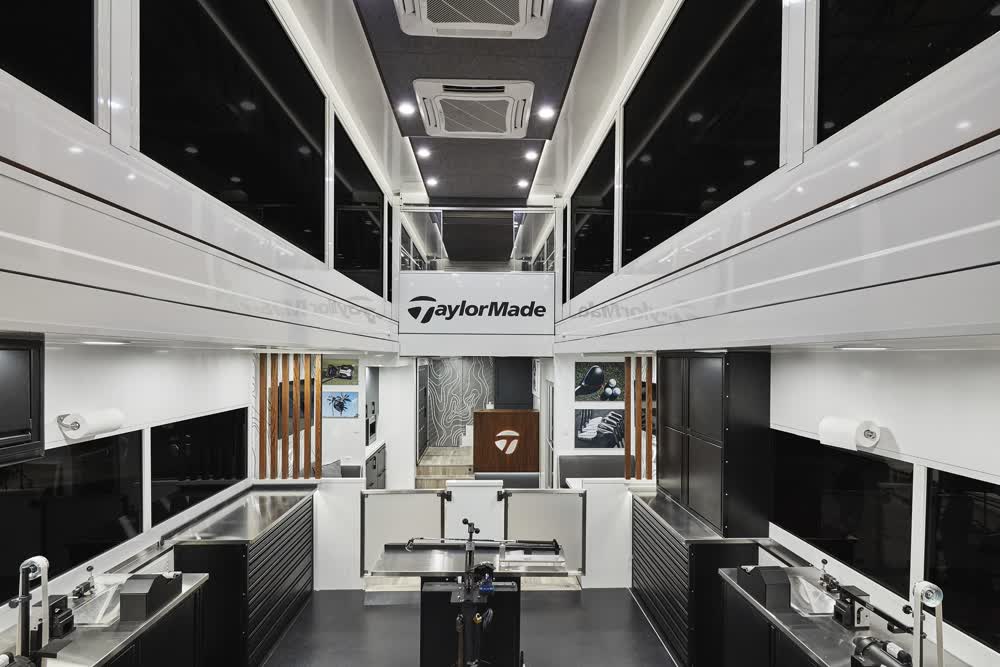 "Craftsmen, hands down, had the best ideas, best drawings. They were as passionate about the project as I was. I don't know why anyone would go anywhere else."
PGA Tour Technician
TaylorMade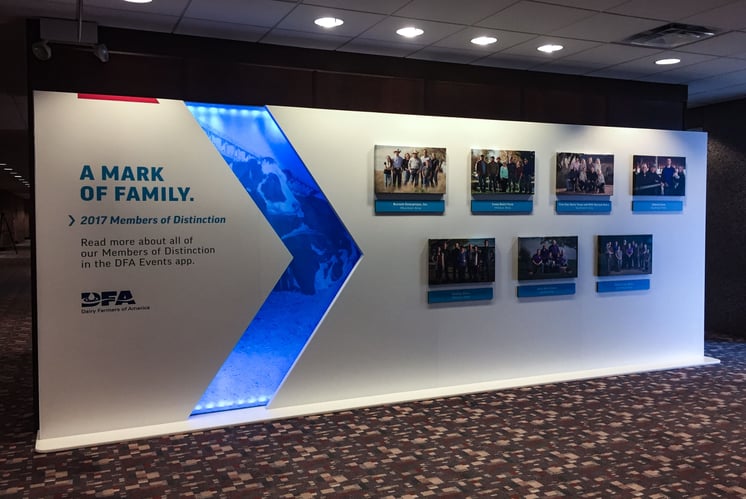 "High caliber work, great crew of talented workers who come up with creative solutions and are easy to work with, overall great partners."
Creative Director
Dairy Farmers of America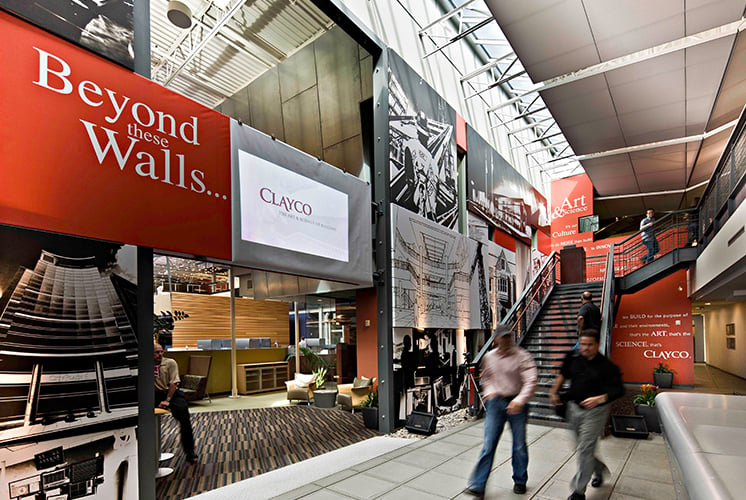 "The team at Craftsmen is top notch and they always get the job done no matter the deadline. I consider them an extension of our team - a true partner!"
Executive Director
Clayco
What are Mobile Offices?
Craftsmen Industries provides a wide range of mobile office trailers for your business needs. Whether you are working on a new construction site or you simply need a little more space, we can supply office trailers for sale or lease.
The mobile office is a portable, manufactured building that provides provisional space for your business needs. It's similar to a modular building and assembled in an off-site location. Then, it is delivered to your work area for immediate use. The mobile office is designed to provide an affordable and practical solution for your temporary business needs.
Why Choose a Mobile Office?
Mobile office trailers are designed with the utmost flexibility. It can fit any temporary need for your business. There are several reasons to consider buying office trailers for sale.
Convenience: These mobile trailers can be set up anywhere, even if there is a lack of space.
Affordable: Creating a workspace doesn't need to be expensive. With the mobile office, you have the cost-effective solution you need. Your office is ready upon delivery and doesn't take months to construct. You will save yourself a lot of cash versus a traditional build.
Flexibility: Because the trailer is completely portable, it can be delivered and hauled away on your terms. It's even possible to customize the layout to fit your business needs.
Do You Offer Any Designs To Choose From?
Yes. At Craftsmen Industries, we have pre-designed office space for you to choose from. We can also custom create a trailer to fit your needs. Talk to our design team today.
Should I Lease or Buy?
There are benefits to either option. You have to decide what works best for you.
Leasing a mobile office offers these benefits:
Most affordable choice
You don't need to keep it when the project is over
It's removed when you are finished
Optional liability coverage with many trailers
Maintenance might be included
Buying office trailers for sale offers these benefits:
Permanent option if you plan to use the trailer for multiple years
Allows you to completely customize the office the way you want
You can opt for a used model to save money
If you are unsure which choice is best for you, talk to our expert staff for guidance.
Mobile Office Trailers For Sale and Rent
We do have a selection of pre-built mobile office trailers for sale and rent, either from previous lease agreements or as a model of our top-selling options. If you want to see what used construction office trailers are available, reach out to our team. We keep our used inventory of mobile office trailers in top quality condition so that you're getting all the new build amenities at a significant discount. Our large leasing pool is great for companies who have a limited budget or are not as concerned with designing one from scratch. Our mobile office trailers for sale or rent will have your team working comfortably and safely in any situation. Call our team today to learn more.
What are the Features of Mobile Office Trailers?
There are many ways to customize the trailer to fit your needs. Consider these options.
Electricity
You will have electric needs, which require professional wiring. Our trailers come with everything you need to get started, including overhead lighting.
Data Connections
You will want to hook your phones and internet equipment into the trailer as well.
Interior: We can outfit the trailer with furniture, desks, cabinets, conference tables or whatever you need to get the job done.
Storage
Do you need office storage or are you working on a construction site that requires a safe place to keep your tools? We can meet whatever needs you have.
Restrooms
Let us hook up your office with sewage and water connections. We can even create an ADA bathroom for more accessibility.
HVAC System
There's no reason to be uncomfortable while working in your construction office trailers. We can provide electric heating and air conditioning.
Exterior
If you operate a sales office, you will want a good-looking exterior design. We can add shingle roofs, louvered windows, vinyl siding and the advertising solutions that gain the attention you deserve. If you plan on having visitors to the office, you will also want a ramp to the entrance for accessibility.
Security
It doesn't matter what type of business you run; it's vital to know that everything is secure. We have many systems that prevent crime and keep occupants safe. We can add exterior lighting, a camera system, alarms and high-end locks.
What are the Applications of Portable Office Trailers?
There are many reasons to use our office trailers for sale. Here are a few of the purposes we have supplied portable buildings.
Construction
Management/Administrative
Project Management
Substations
Security
Real Estate
Document Storage
Equipment Storage
Sales Offices
Employee Recreation Rooms
Basically, any time that you need additional space to operate your business, the mobile office trailers provide the flexibility you require.
What Sizes are Available?
What makes Craftsmen Industries different is that we manufacture our own trailers. This gives you access to more options, even custom sizes when needed. Here are a few portable office options that are popular among our clients.
8' x 20' (160 sq. ft )
10' x 30' (300 sq. ft.)
10' x 40' (400 sq. ft.)
12' x 50' (600 sq. ft.)
12' x 60' (720 sq. ft.)
14' x 64' (896 sq. ft.)
24' x 60' (1440 sq. ft.)
If you need something different than these dimensions, we can still help. Talk to our manufacturing team about how we can meet your needs.
What is the Delivery Process?
Because we have many of the popular sizes in our inventory already, we can deliver your building within days of the order. If you need something created especially for you, it will take a little more time. With our delivery, we also offer installation services to make sure everything is set up the way you need it.
Your delivery/installation fees will depend on how far away the delivery is, the setup needs, whether an electrician or plumber is needed and what additional features will be added. To get an accurate quote, you will want to speak with our sales team.
When the lease is over, we also remove the building from your property. Even if you own the building, we can discuss buying it back from you when you are finished using it. The pickup includes unblocking, skirt removal, anchor removal and transport.
What Factors Should I Consider When Choosing a Supplier?
Before you commit to lease or buy office trailers for sale, you need to vet the company you are using. By spending a few minutes to evaluate the provider, you can save yourself a lot of money and headaches in the future.
Options
Can you lease or buy? What are the new versus pre-owned options? You should evaluate the size options as well as the features available. Not all companies will provide customizable offices, but will instead only sell what's already built.
Quality
You don't want to purchase a trailer that's ten years old. Instead, you want a company that is consistently manufacturing their own trailers to ensure customers get the newest, updated equipment. Look over the condition of the trailer you plan to buy, especially if it is pre-owned.
Cost
While the cost can't be your main focus, it's still something to consider. Find out the fees for the building and delivery. You want to know what fees are included and if there are any warranties.
Contract Terms
Look carefully at your leasing or purchasing agreement. You want to find out how to extend or cancel your contract if you need to.
Customer Service
Ask for the company's hours and find out what you should do in an emergency. After all, if the heat goes out in your leased building, you want to know that it's going to be taken care of promptly. You can often research providers online to see what other customers have to say or ask for a list of references of local businesses that have used the company before.
Why Choose Craftsmen Industries?
When it comes to high-quality mobile office trailers, no one can compete with Craftsmen Industries. Our team manufactures construction office trailers with durable materials and superior engineering practices. We aren't a middleman looking to sell someone else's product, but rather, we produce our trailers on-site to provide you with the best quality and service.
When you need a makeshift job site, you want mobile office trailers that are built to last. We offer a variety of size options and features to perfectly complement your needs. From construction office trailers to storage buildings, we can supply every structure you need to get the job done right.
Craftsmen Industries has been in business since the early 1980s. Since then, we have served thousands of business customers just like yourself. We make your business a priority because we genuinely care about your success. Our team of experts will walk through the entire process, from design to manufacturing and delivery. You will never have to wonder what the next step is.
We even work well under tight deadlines. If you find yourself in desperate need of more space right away, let our team work its magic. We have the office solutions you need at a price that will surprise you. Once your building is delivered, it's time to talk to us about our printing and advertising solutions as well. We can help you with every facet of your business.