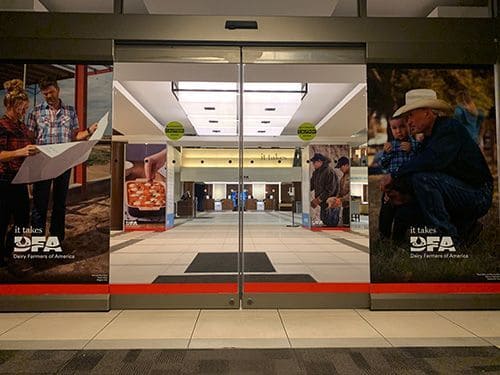 First impressions are critical for a new start-up business without recognizable branding and messaging. Your team will be busy developing a marketing plan to ensure potential customers get to know your company. Quality signage should definitely be a part of that plan.
With all the emphasis on online advertising and social media marketing, exterior, architectural, and interior signage may seem insignificant now. But well-designed retail signs can do a lot for your emerging start-up business. While helpful advertising is one benefit of retail signs, quality signage can enhance the visitor experience, increase revenue, and assist with safety precautions.
Why Start-Up Signage is Important
Retail signs are one of the first things potential customers see of your business. For businesses just starting out, those exterior and interior signs need to get people to pay attention and indicate the nature of your company or brand. Here are some reasons why your start-up should properly invest in signage.
1. Grab Attention
Striking, creatively designed signs will help your new start-up business stand out from others on the street. Signage should represent the company's personality and indicate the services and products available. It should entice potential customers to come to check you out.
2. Demonstrate Professionalism
Trust is a key component in a consumer's willingness to spend money with a business. Quality and cohesive signage is one way a start-up business can demonstrate legitimacy and professionalism.
3. Give Directions
Signage can assist with wayfinding and directing visitors to and through a space. A clear, visible exterior sign will point the way to your business, and well-designed interior signs will ensure a smooth visitor experience once they enter. Quality signage can eliminate visitor frustration, increasing the chance they will want to do business with you.
4. Establish Your Brand
When a company is just starting, no one knows or recognizes the branding. One way to build up brand awareness is with effective signage. All company signage should be cohesive, using consistent brand colors, fonts, logos, and messaging. The more potential customers see this reinforced branding, the more likely your business will be front of mind.
5. Advertise Cost-Effectively
Marketing budgets for start-up companies need to be managed carefully. High-quality signage can actually serve as cost-effective advertising. Many signs can be made from affordable materials such as vinyl. When well-designed and placed in highly visible locations, they can effectively bring in potential customers. Consider adding URLs or QR codes to exterior or interior signs or make the designs interactive, encouraging photographs and social media shares.
Types of Signs to Invest In
1. Storefront Signs
Storefront signs are typically the first thing your customers see. The design needs to represent your new brand and let people know what sort of business you are in. If your business name or logo does not clearly represent what your company does or sells, consider adding imagery, graphics, or short pieces of text as an indication. Your storefront signs will likely be your biggest signage investment.
2. Window Decals
Window decals are typically made of vinyl material that is attached like a sticker to the window. This sign type is relatively inexpensive to print. This allows you to be extra creative with window decal design and even switch them out seasonally or to promote specific promotions. Window decals are also a great way to utilize what is often a waste of space.
3. Banners
A "Coming Soon" or "Now Open" banner is all but expected for a new business opening. As another inexpensive sign option, a banner can help build excitement and work to welcome new customers into your start-up business. Include your logo and brand colors to help establish brand awareness.
4. Wall Murals
A wall mural is a unique way for a new business to stand out. Like a banner, they can be used to build local anticipation and attract customers. A creative design can get people excited and talking and may even bring them in to take photographs. Encourage people to share photographs on social media for an inexpensive marketing campaign.
5. Sidewalk Signs
Sidewalk signs like sandwich boards help direct passersby into your business. Be sure to include messaging on the nature of your start-up company, as well as any additional promotions or enticements that could help convince them to pop in.
6. Wayfinding and Informational Signs
Any business that will have visitors or potential customers navigating a building or space will need wayfinding and informational signs. These signs keep people safe and ensure a smooth customer experience. The entire customer journey should be marked with directional signage indicating directions through high-traffic areas, pointing out entrances and exits, restrooms, and any other locations of interest.
Quality interior signage is essential for any business, but most especially for a start-up. As a new company, it is important to spend your marketing budget on areas that will help establish brand recognition and bring in new customers. Proper signage is going to be vital for both purposes.