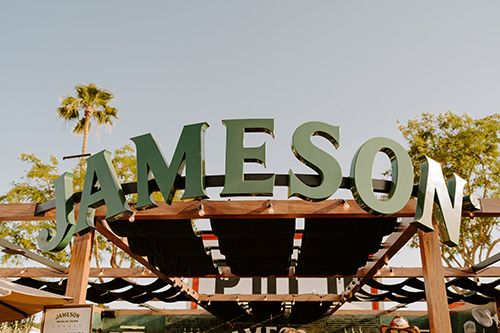 The architecture of a building says a lot about the business that owns it. Grand staircases and archways create a different atmosphere than Walmart's football-field-sized box shape and sliding doors. Although architecture matters, some companies don't necessarily get a choice about the shape of their building. Most retail stores have very similar architecture, and stores in malls don't usually have the freedom to renovate the exterior.
So how do you stand out from the crowd when your building's architecture is fixed and feels like a carbon copy of other retail stores in existence? One of the best answers to this challenge is through the effective use of dimensional signs and lettering.
What is dimensional signage?
Dimensional signage, dimensional lettering, or 3D signs, are a lot like props for a musical. They garner interest, attract attention, and leave a big impression. They are created using a variety of materials, including aluminum, acrylic, and wood. Each dimensional sign can be finished with paint or vinyl decals to match your brand.
A familiar dimensional sign everyone recognizes is the yellow 'M' of McDonald's. Dimensional signs like that one can stand outside or inside a building or even on the roof. One of the advantages of 3D signs over traditional two-dimensional graphics is that they look professional and are more eye-catching.
How do three-dimensional graphics benefit a business?
They attract attention to your business location. The barber's pole is an example of an elementary yet effective dimensional sign. The relatively small red, white, and blue pole lets everyone on the street know exactly what that store does and where it is at a minimal cost.
Almost all fast-food restaurants use dimensional signage in a similar way, setting their 3D sign on a tall pole for all to see. For restaurants near interstates and highways, this advertising can make a huge difference in the number of customers that find your restaurant.
3D signs serve a different purpose indoors. When placed inside your store, they can inspire curiosity, be fun for children, or provide photo opportunities. Dimensional lettering spelling out your business's name makes the perfect backdrop for photos.
Dimensional signs help your space feel branded. They can also change the shape of a room by taking up a corner or acting as a centerpiece. Without changing any architecture, 3D lettering and signage help you personalize your building to stand out from the crowd.
How do you design a three-dimensional graphic?
Designing graphics in two dimensions takes some time. But in principle, it's not that complicated. Working in three dimensions, on the other hand, can feel overwhelming. There's no reason the design process should ever stop a company from investing in a 3D sign. Here are a few things to consider when designing in three dimensions.
● Brand Consistency - Custom dimensional lettering should be consistent with your company branding to enhance brand recognition. Choose fonts and colors commonly used on your website and other advertising. Customers familiar with your company will easily recognize and locate your store if the dimensional signage uses the same style.
● Dimensions - While dimensional signs and lettering are usually large so they attract an audience, they can vary in depth. Lettering and signs mounted on indoor walls may be only an inch deep. Outdoor signs may be several inches to a foot in depth. The best dimensions for your signage will depend on the intended use and placement.
● Materials - Dimensional signage can be crafted from several different materials - each option varies in price, weight, workability, and durability. Metal signage could be a great, durable option for outdoor signage, especially if you want a more industrial look. Dimensional indoor lettering mounted behind the front desk of an office building may require a sleek look provided by a lightweight material such as acrylic. Explore different options to determine the best material for your use.
A large format printing company like Craftsmen Industries can assist with the technical design details and work with you throughout the process from designing your sign to engineering, fabricating, and installing it. They help businesses create dimensional signs that fit their needs perfectly.
Making it Happen
In the end, architectural and three-dimensional graphics are two of the best ways to shape your building to more fully embody your brand, stand out from businesses next door, and bring attention to your business location. Although these graphics are big, the designing and printing process doesn't have to be a big project thanks to large format printing companies that take the time to understand where you are and where you want to go.