We continue to adapt our operations as information, instructions, and guidance change regarding the COVID-19 epidemic; however, our team is dedicated to staying as available as possible to our customers. Our team prides ourselves on our ability to be a solutions provider to brands across the industry spectrum; so, we find it extremely important that we continue to support companies with necessary mobile solutions during these challenging times.

We know how important it is for healthcare, emergency response, and other providers to get onsite quickly, setup and serve immediately and efficiently when disasters strike our nation. We have turnkey assets that are ready now to be customized to specific relief efforts including mobile medical trailers, canteen services, command centers, and community outreach, so you can reach those in need as soon as possible.
We can provide solutions of all sizes for a wide-variety of needs. Here's a detailed look at a few of our solutions designed to provide people across the nation with essential cares they need:
Mobile Medical Trailer & Mobile Healthcare Service

Medical Testing and Consultation Gooseneck Trailer

We have two fully functional mobile clinics that can be ready in as little as two weeks for medical needs. Previously utilized for the Diabetes Prevention and Control Alliance, each clinic comes equipped with four work spaces, glass-paneled waiting area, a 10kW generator, and HVAC for climate control. Overhead and base cabinets as well as storage over gooseneck store medical equipment.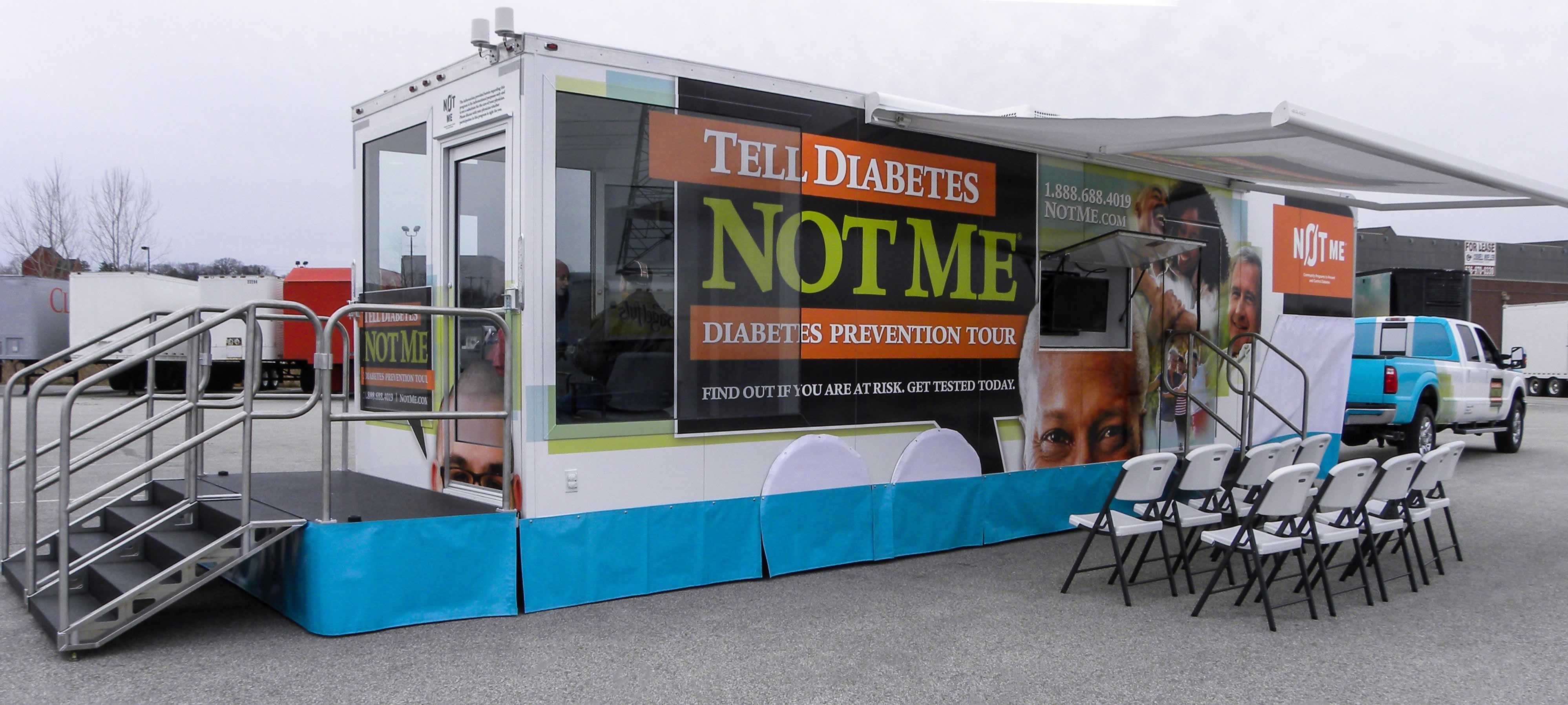 Mobile Medical Clinic Double Expandable Trailer

Our double expandable unit provides nearly 1,000 sq. ft. of clinical space to accommodate 8 exam rooms, waiting area, registration room, restroom, ADA access, and storage for medical supplies! This unit can be ready in just 4 to 6 weeks to help alleviate emergency room and medical needs.





Canteen Services & Mobile Kitchen Trailers

Rapid Response Unit

We designed the RRU to store more, serve more, and enter nearly any location regardless of space and obstacles. Up to six team members can travel comfortably in the crew cab and serve food and drink to up to 600 people in one onsite visit.






Large Canteen Trailer

All of our solutions are scalable; we can create mobile kitchen trailers designed to feed large numbers of people quickly and efficiently. Large interiors give flexibility for more equipment and staff to serve in-field for disaster relief and community outreach.






Mobile Command Centers & Mobile Office Trailers

Our teams can custom design and fabricate command center trailers to your specifications. We have created a variety of office trailers, including a Multi-Purpose Response Unit with many possible uses for emergency first responders. This trailer is designed for quick, easy setup and is customizable to include office space, sleeping quarters, kitchen area, restrooms, or virtually anything a service provider may need.





Finding qualified medical trailers manufacturers and mobile command center manufacturers can be difficult. Craftsmen Industries has the experience and dependability you need.
Those in need count on you, but you can count on us for design and fabrication at the highest standard of quality. Contact us now and let's take command of an uncertain situation, together.
Craftsmen Industries has been a trusted and valued partner of the military, federal government, emergency response, and consumer goods industries for rapid prototype development for nearly 40 years. We are the market leader in design, engineering, and fabrication of deployable solutions including expandable trailers and large containers. We build each project to the highest standard of quality and safety per our ISO 9001:2015 guidelines and customize every unit per our customers' specific needs.