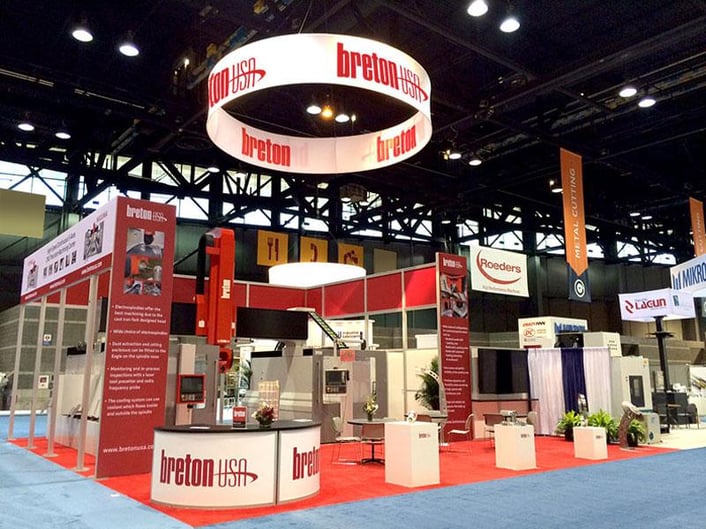 Over the past two years, COVID-19 limited, confined, and canceled trade shows, eliminating a significant source of sales for many companies. Fortunately, in a largely post-pandemic world, trade shows are coming back into our schedules and marketing strategies. Are they worth the time and effort?
Trade shows can get a bad wrap. Some of the common complaints include the high costs of attendance, unknown return on investment, and a hypercompetitive environment. In general, businesses become frustrated with trade shows when they expect them to result in a massive increase in sales.
In rare cases, trade shows can launch a brand into the big bucks. However, savvy marketers understand that trade shows offer a variety of opportunities that are difficult to achieve through traditional building wraps, tv advertisements, and billboards.
1. Media Attention
In general, journalists, interviewers, and photographers aren't the people who will spend the most money on your products or services. However, the media has a tremendous influence over which brand lives in the limelight and which gets shuffled into the corner.
Journalists go to the most convenient places to gain information. Trade shows provide a quick and easy way to keep tabs on the market, pick out interesting stories, and gain insight into the newest innovations. Your future customers may or may not attend the trade show. Still, the media will be there, and the press will undoubtedly connect to potential customers through news shows, magazine articles, and podcasts.
2. Researching
Trade shows allow your business to gain insight into what customers are interested in and what competitors are doing.
Customer research:
Trade shows offer a unique opportunity vital for branding success: customer feedback. Most advertising techniques are a one-way presentation of information about your brand and products or services to an audience. Rarely do advertising strategies allow for input from the audience back to the brand.
Back and forth conversations are the norm at trade shows, giving brands a unique opportunity to see how audiences react to their products, pitches, and offers. What you learn in these situations can influence the content of all your one-way advertisements, helping them make the most significant impact possible.
Competition research:
The other area of research unique to trade shows is the opportunity to see what other brands are scheming. The setting is ideal for companies to unveil their latest and newly developed products. Seeing what is about to hit the market can be a game-changer for you as a competitive business. Taking note of what customers are attracted to in other booths also gives you further knowledge into what your target market wants.
3. Networking
Although many people come away from a trade show feeling like they just finished the battle of five armies, it doesn't have to foster such a competitive atmosphere. Trade shows offer a unique chance for similar businesses to come together and connect. Creating a network of connections between similar brands can help all of you align the overall industry's focus toward shared goals. These might include:
A culture of diversity and inclusion
Focusing on green and low emission processes
Loyalty to a country and local business markets
An example of this is the outdoor apparel industry. Although there are many competitive companies, such as Patagonia, Cotopaxi, Salamon, they all support an industry known for sustainable ideals and activism.
4. Testing
Maybe you have a bold plan for a new vinyl banner or a full experiential trailer setup to promote a new advertising campaign slogan or a new line of products. Trade shows are the perfect place to test these concepts, like creative 3-dimensional signage props. Testing at trade shows helps a company:
Avoid over-investing in a dud
Refine an idea, or tweak a design
Vet employees for management positions
See how the public will receive a statement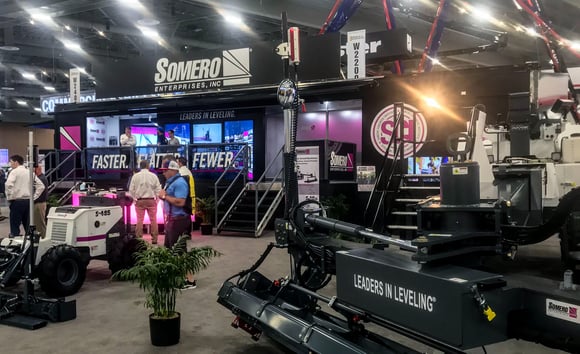 5. Get Your Name in the Game
A final reason to invest in trade shows is to build your business's name as a main player in the industry. Trade show hosts like to boast that the top brands attended their events. Whether this is true or not, a number of the people that hear this believe it.
A famous entrepreneur once commented that 80% of success is showing up. Trade shows are one of the many areas where this idea truly applies. Showing up requires a lot of time and effort, but you're doing the best thing for your brand simply by being there. Trade shows provide a unique opportunity to connect with the public face to face, influence the media, test ideas, and boost your brand's rapport.