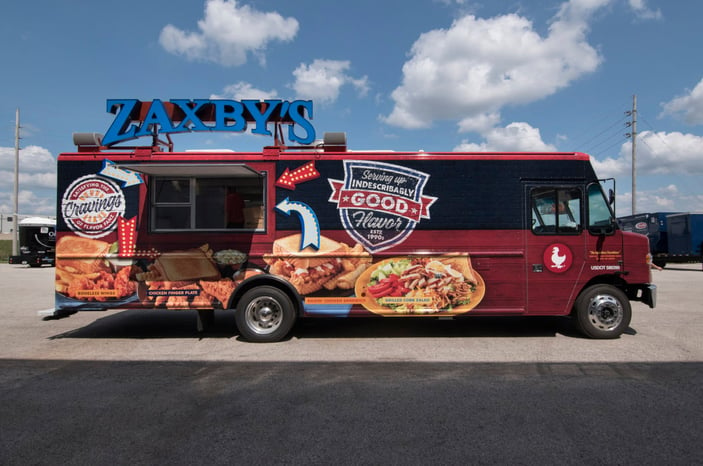 Mobile kitchens come in all shapes and sizes. The majority fit into three categories - food trailers, food trucks, and food carts. When joining the mobile kitchen crowd, you'll hear a lot of opinions about which type of mobile kitchen is best. What's best for you, however, depends on where you're located, what food you're planning to serve, and what experience you want your customers to have.
Location, Location, Location:
The most important factor in real estate, your location is also vital to the success in the mobile food industry. Making big returns all comes down to setting up in the right spot. The great thing about mobile kitchens is that you can change locations as little or as much as you wish. However, different mobile kitchens allow you into different locations:
● Food Truck Locations:
If you're planning on moving frequently, the food truck is for you. Often smaller than trailers, mobile food trucks don't require another vehicle (or a tow bar) to get from venue to venue. Since the popularity boom in mobile kitchens, many cities now have places specifically reserved for food trucks in a central location.
A classic location for food trucks is at local farmers' markets. Bigger cities may have multiple markets every week. Consumers already in shopping mode are likely to splurge on food, especially when it's fresh, hot, and accessible.
● Food Trailer Locations:
Many people dismiss food concession trailers because they seem difficult to move around and (depending on the size) hard to fit into many venues. This is a mistake. Yes, you'll need a vehicle to tow them around, but on the flip side, you may not have to hitch the trailer as frequently as you imagine. Many food trailers stay in one location for an entire summer or more. Staying stationary is beneficial because it allows you to build a loyal customer base and act as a meeting location for groups.
Food trailers can utilize vacant gravel lots around town for a fraction of the price of buying the land and building a brick-and-mortar restaurant. If the location proves to be popular, you might be able to invest in the land and build an actual restaurant.
● Food Cart Locations
Food carts fit in almost every venue, outside music festivals, sports games, or along the main street. It's common to see food carts set up along waterfronts, whether along a lake or an ocean pier. These locations host large volumes of pedestrian traffic and are often too narrow for trucks and trailers.
Matching Your Kitchen to Your Menu:
● Food Trailer Menus
Food concession trailers will give you the most options when it comes to menu items. Some food trailers can deliver the same menu choices as a full-blown restaurant. Since people aren't coming into the trailer to eat, all you have to fit into the trailer is the kitchen appliances, food storage space, and a serving counter. You can keep the menu integrity.
Example: Many established franchises, like Johnny Rockets, prefer trailers because of their extensive capabilities. This is a big plus for established fast-food chains, where customers come with a favorite order already in mind.
● Food Truck Menus
Food truck menus are often more limited, focusing on a specialty item, like churros. Most food trucks can fit multiple appliances but be careful of overcrowding. Be sure you have the space to store ingredients and prepare all items on your menu.
Example: Many food trucks pick a specialty item or style of cuisine and offer it with an extensive range of options. Think tacos, one entrée with a variety of meats, shells and toppings. Or some restaurants, like Zaxby's, which specializes in a few chicken recipes opted for a food truck to serve their iconic chicken dishes.
● Food Cart Menus
Menu options for a food cart are the most limited. Pick one item that doesn't require more than a few ingredients.
Example: Hot dogs make an ideal food cart menu. Popular, fast, simple, and delicious!
What's Your Vibe?
Every business has a different style, and so does each type of mobile kitchen.
● Food Trailer Vibe
These are often the most branded and immersive mobile kitchen experiences. Speakers, tables, and large custom vinyl banners deliver an experience to customers along with their meals.
● Food Truck Vibe
Like food trailers, food trucks are most effective when they have character. Consider investing in a 3-dimensional graphic to put on top of the truck, as well as a lighting system that attracts attention from around the venue.
● Food Cart Vibe
These mobile kitchens have more of a street artist vibe. Unlike food trucks or trailers, customers will be able to see their food being prepared, which adds an authentic vibe to the food cart experience. Advertising banners are more limited, but custom graphics and speakers are still feasible.
The Best Mobile Kitchen
In the end, the best mobile kitchen is the one that suits your business's vibe, menu, and location. Being able to choose between a trailer, truck, or cart is one of the reasons the mobile food vending industry has done so well. Mobile kitchens are a fantastic way to get your business on the road, whether you want to squeeze into a crowded downtown street, chase music festivals and sporting events, or expand your franchise without building brick-and-mortar restaurants.