Smirnoff wants to stand out as a leader in the large, growing spirit industry and stay at the top of consumers' minds. The vodka brand wanted to create awareness and memorable experiences of their classic vodka and its new Moscow Mule product.
MKTG partnered with Craftsmen Industries to create branded mobile bars promoting the classic vodka cocktail, the Moscow Mule, that travels the nation allowing consumers to sample Smirnoff's products. Craftsmen's team custom designed and fabricated five vintage-style vans into mobile sampling bars that resemble signature copper mugs used for Moscow Mule cocktails.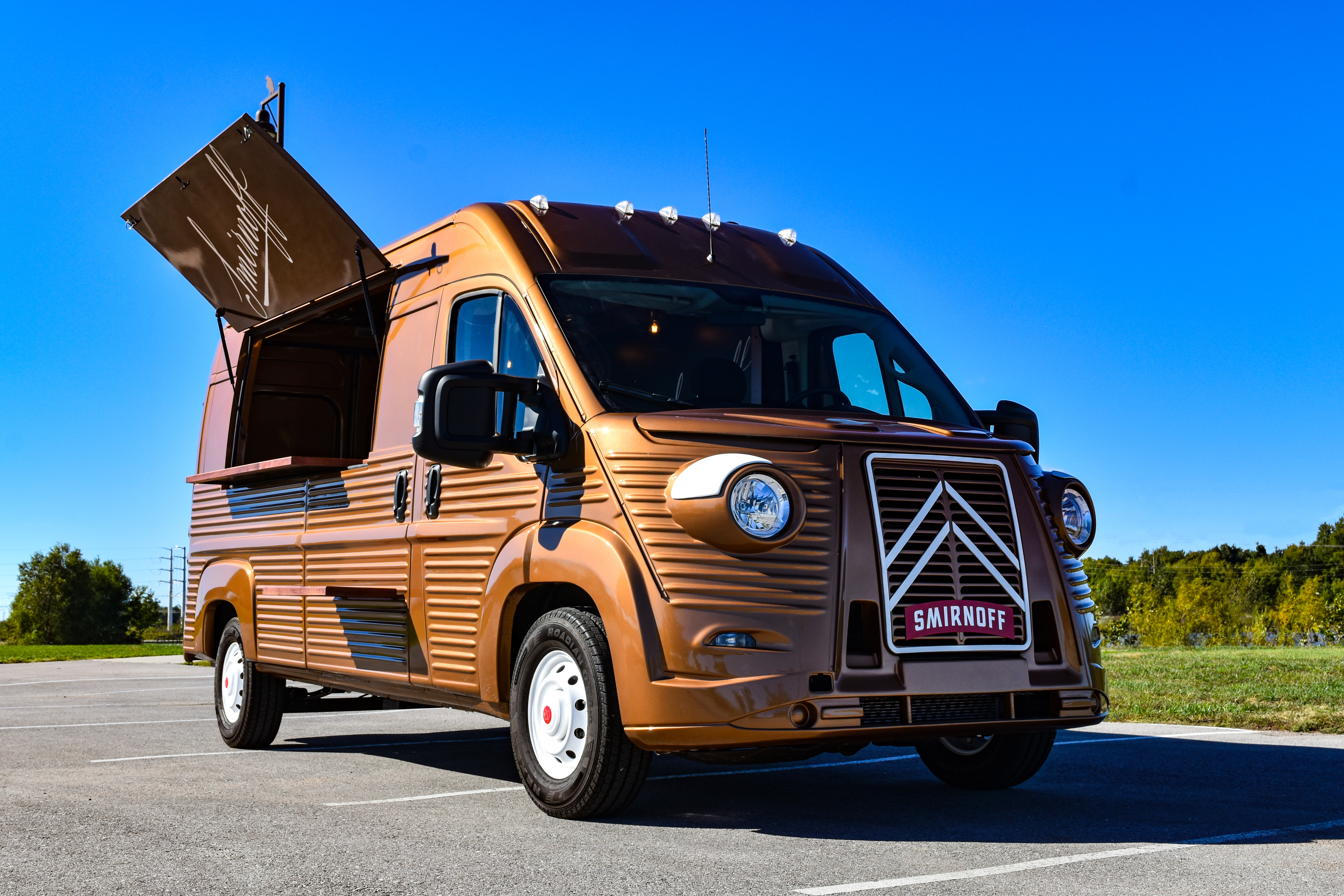 The vans were retrofitted with bar equipment, serving windows, custom wooden bars, cabinetry and chalkboards, customer-specified lighting, and branded grill plates and graphics. The exterior was painted with a signature copper mug hue. The modifications allow the brand to easily engage consumers while highlighting their products in a unique way.
These mobile sampling vans allow Smirnoff to bring their products straight to their customers' taste buds. Connecting your brand with your customers face-to-face provides results that online marketing cannot!